Operation & Maintenance Services
MTSSB was awarded with an Operation and Maintenance ("O&M") Contract in 1993 from Segari Energy Ventures' Lumut Power Plant which is Malaysia's largest Combined Cycle Power Gas Turbine ("CCGT") power plant. The 1303 MW power plant utilising Alstom 13E2 Gas Turbines has been one of the most efficiently-run power plants in Malaysia.
In 2001, another 640MW CCGT was added into MTSSB's portfolio when it was awarded twenty (21) years O&M contract for GB3 Power Plant; located next to the existing LPP Plant. In 2004, through its acquisition of the remaining 49% stake in Natural Analysis Sdn Bhd (the O&M Company for Prai Power Plant), MTSSB further added 350MW CCGT into O&M portfolio.
Since 2008, MTSSB has expanded its portfolio by providing O&M services for CCGT and water desalination plants in Kuwait, Saudi Arabia, Algeria, Jordan, Oman, Bahrain, Indonesia and Bangladesh. MTSSB also has ventured into a renewable energy market and recently in 2018, MTSSB has been awarded for twenty (21) years for O&M of 29MWac Large Scale Solar Farm in Kota Tinggi, Johor, Malaysia.
MTSSB will continue to strive providing an excellent O&M services to its existing and future clients with its professionalism and a proven O&M tools and methodologies.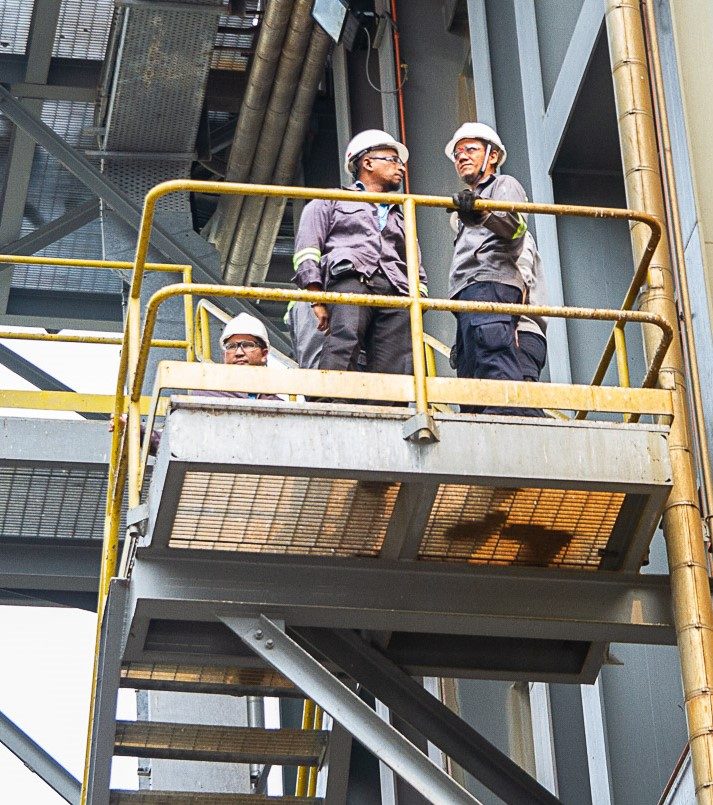 ---
Total power generating capacity
6,866.0 MW

---
Operational for over
25 years

---
Total water production capacity
391,000 m3/day

---
Customer satisfaction
100%